I entered Amy's (From Sugarpill) contest the other day with this first look. I did two looks because I thought I could enter more than once, but I read the rules wrong, lol. The second look is using mostly the 88 palette. Voting begins on the 9th so make sure to vote for me! :D
Products Used (1rst Look):
- Too Faced Shadow Insurance
- Sugarpill's Dollipop
- Make Up Forever's Neon Pink
- MAC's Louder, Please
- NYX Cosmetic's Red Head
- NYX Jumbo Pencil in Milk
- NYX Round Lipstick in Chloe
- GOSH's Liquid Liner in Black
- GOSH's Liquid Liner in Silver
- NYX Cosmetic's Special Effects Lashes in Super Power
- Maybeline's Falsies Lashes Mascara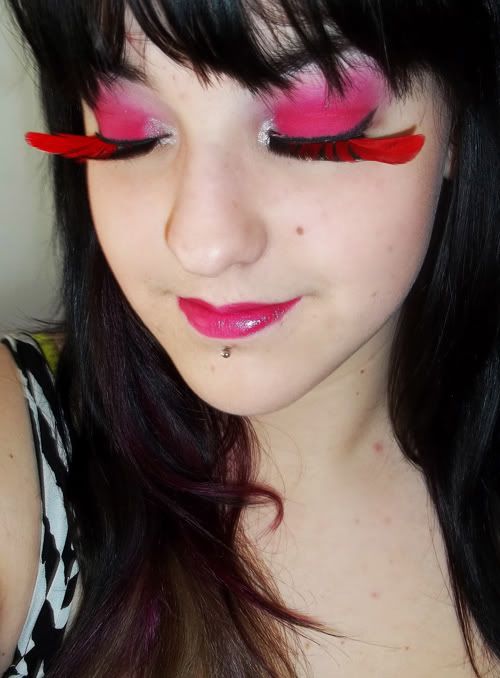 My original entry for the Army of Love contest.
Products Used (2nd Look):
- Too Faced Shadow Insurance
- NYX Cosmetic's Jumbo Pencil in Milk
- White on the 88 Palette
- Black on the 88 Palette
- Red on the 88 Palette
- Dark Red on the 88 Palette
- Benefit's Smudgeliner in Black
- NYX Cosmetic's Special Effects Lashes in Kittie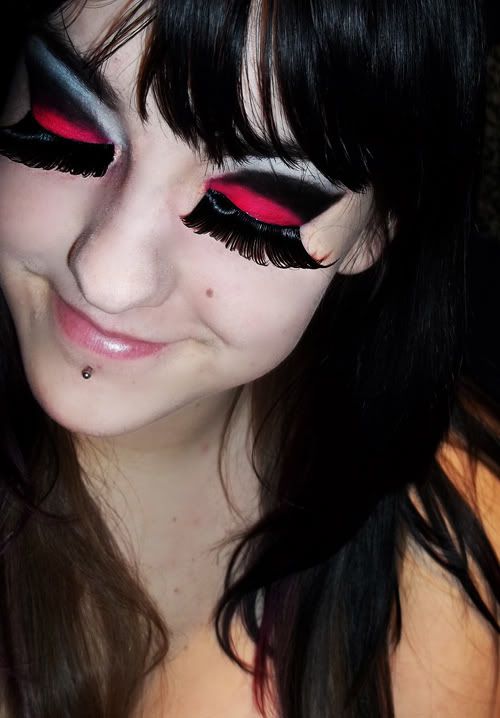 Second entry