I bought these before the summer, and never really used them. I can't remember how much they were, but if I can remember correctly, they were around $6 each.
Packaging: Both of these powders come in a tall triangular shaped tube, and are colour coordinated to the shade of the product.
Product: Eyeshadows apply surprisingly smoothly, and don't crease. The spongetip applicator makes application easy and mess-free. With help from a primer, these shadows are long-lasting.


Thrill: is a bright shimmery blue.
Show Off: is pale shimmery green.

Final Thoughts: I was extremely impressed with these loose powders. The applicator is definitely one of the pluses on this product. These are a great product for the money, and they come in 15 different shades.
Availability: Pharma Plus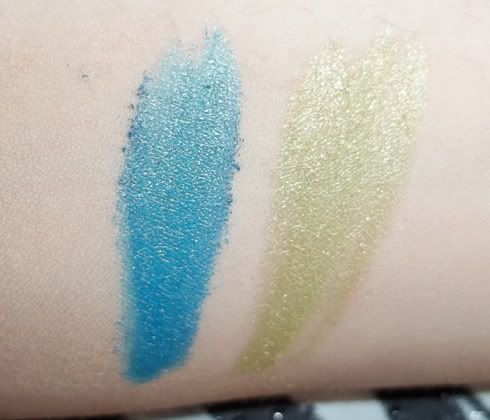 Thrill & Show Off. With flash.
Thrill & Show Off. Without flash.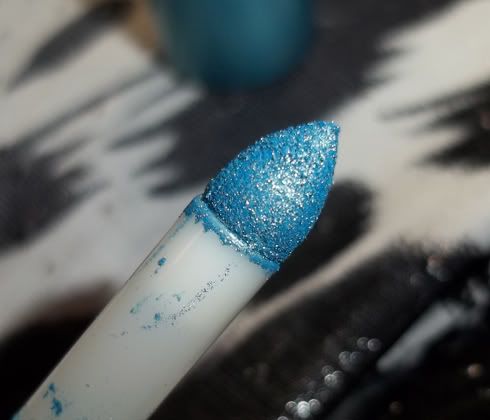 Thrill, applicator.