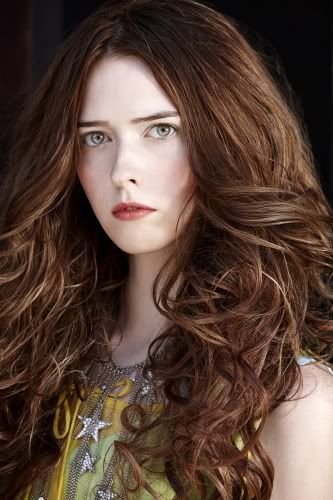 Last Night on the cycle finale of America's Next Top model, the winner was chosen. Ann won! I don't know if anyone was actually surprised. I was so impressed when she came into this competition, because the first week, up until the fifth, she had also gotten best photo out of the group.
The main reason I posted this was because I get so much inspiration from the photoshoots on this show. Every cycle they always come up with new stuff, and they always have great makeup artists. This year the competition was more difficult because the prizes were elevated. The winner got a cover and a spread in
Italian Vogue
Magazine, as well as Vogue Beauty.
More Info About Ann:
Ann, 19, from Dallas, TX. Height: 6'2"
Occupation: Student
Favorite Designer: Betsey Johnson
Favorite Shoe: flats
Must-Have Photo Shoot Accessory: eyeliner
Would Never Wear: holiday sweaters
If Trapped On An Island, Would Bring: satellite phone
Memorable quote: "I like to dress Gothic. Gothic Lolita kind of stuff."
Who did you want to win?