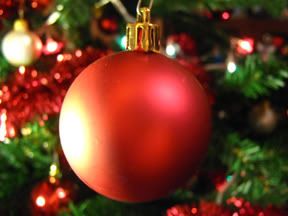 Hey :) So I changed the layout to something a little more christmas-y. But you can still view my past layouts and credits under my
About
section. The picture to the left is by
Orangegirl69
@ DeviantArt.
I got my hair done yesterday, and it actually took
four friggin hours
. That's the longest I've ever been in a salon.. and to make it worse, the girl that did my hair couldn't speak English very well. :P Anyways I haven't gotten a picture yet, so I'll do that tomorrow when I post a new look and new Sugarpill swatches and reviews. I'm so excited. I would've already done it but I had a crazy night and I've been recovering all day :P Don't forget to join my free MAC giveaway
here
, there are great prizes.
Countdown to my birthday:
7 Days