I wanted to do another costume look today so I decided to do a Mermaid makeup look. For some reason in all the head shots, the sequins under the left side reflected the light from the flash off of it pretty intensely, but I can assure you that there sequins there. :P hahahah. The picture of me and my labret is near the bottom of the post by the way!
Products Used:
- Midori by Sugarpill
- Poison Plum by Sugarpill
- Dollipop by Sugarpill
- Blackest Black by Maybeline
- Dark Purple on the 88 Palette
- Matte Turquoise by NYX Cosmetics
- Star Eyelashes by NYX Cosmetics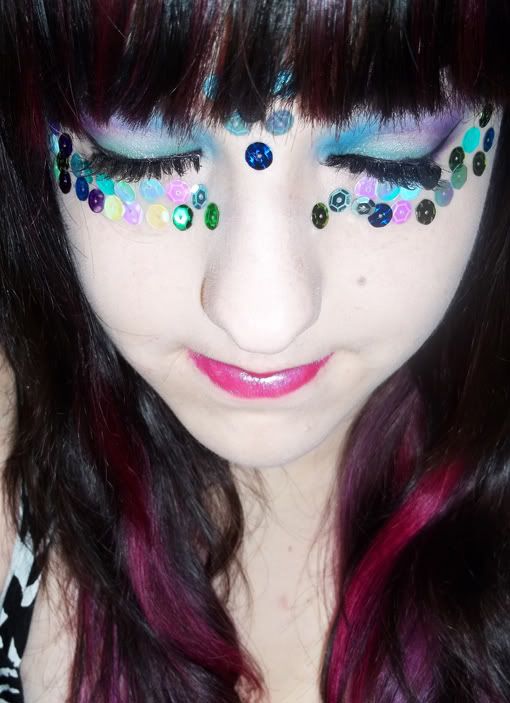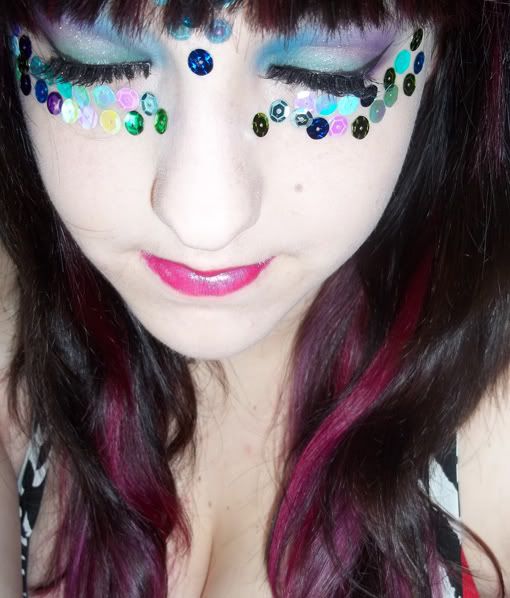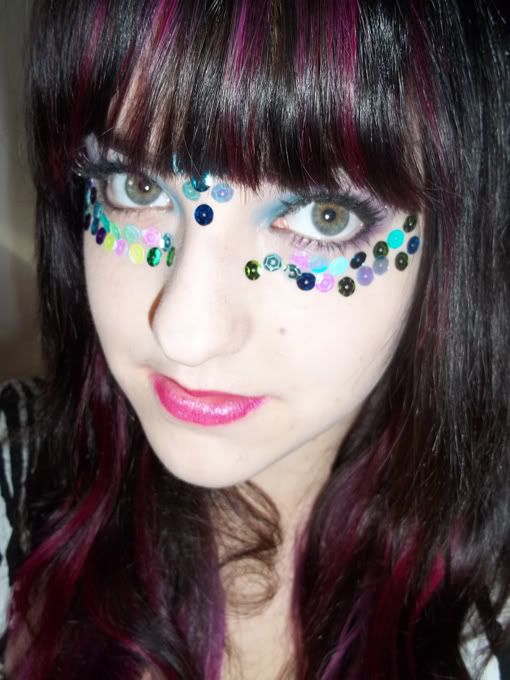 Now onto my labret.. I went today with five friends into FutureSkin (tattoo & piercing shop) and got my labret done for $35, because on wednesday and sundays they have sales. :3 I've had my lip pierced before, so this didn't really hurt at all.