I did a really simple look today, and I decided to show an easy way to change a bright day look- to a nice evening look.

Here's the original look. I used two green colours from the 88 Palette by BH cosmetics. I wore this look out to work, so yes it's faded. I'll show you how to fix it. :D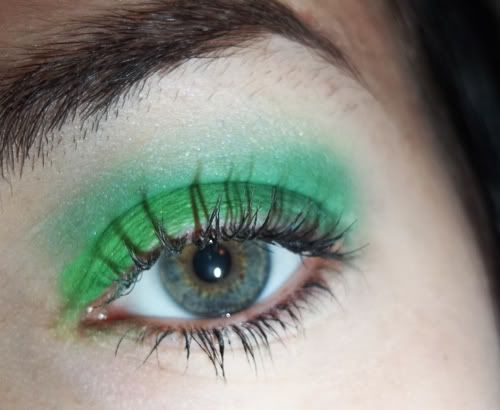 First thing you want to do is take a fluffy blending brush and blend a dark green or a black into the crease. Im using the black on the 88 Palette.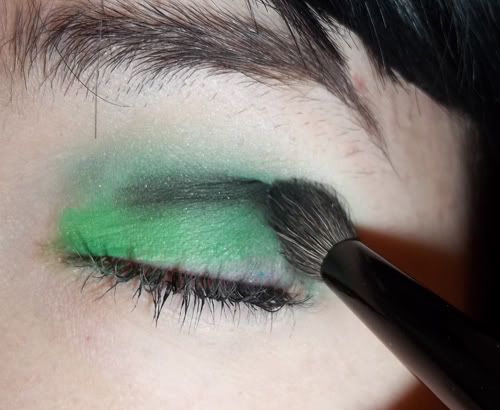 Add a bit of glitter to your inner corners or bottom lashline. A shimmery eyeshadow also works well. I am using Annabelle's Liquid Glitter Eyeliner in Green.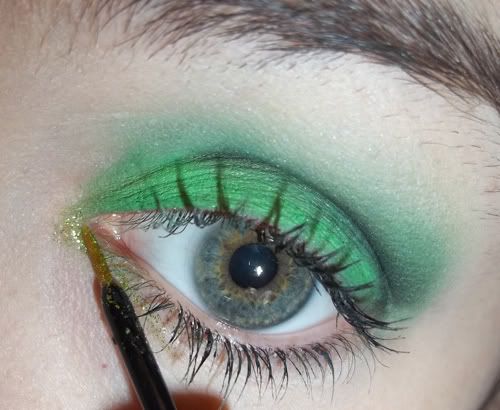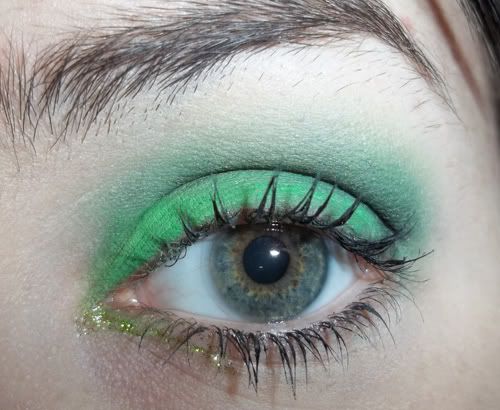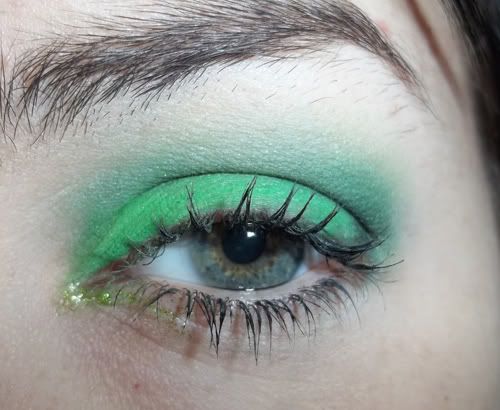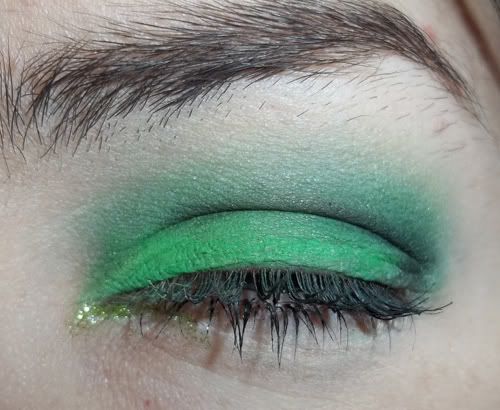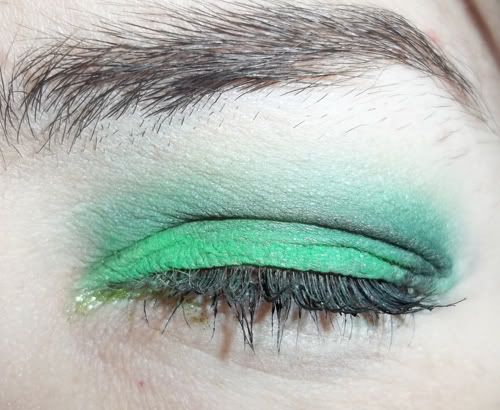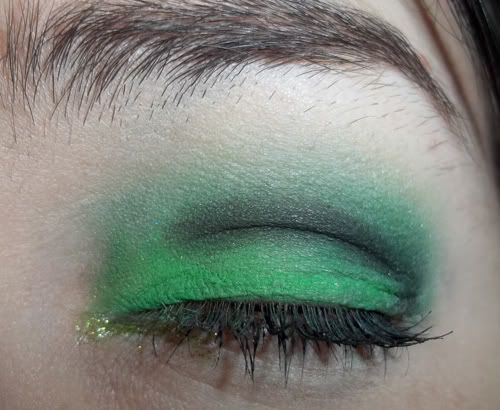 There are many different ways you can do this. This is basically the easiest way for me.