Im sure everyone who owns this knows that at some point, you will have to somehow open up the bottle to get all of the product out. So I did a step by step, picture by picture tutorial to show you.
Step 1:
You will need a cutting board, a good knife, an empty makeup container (make sure to use a medium sized container), a small concealer brush, and your Primer Potion.
Step 1:
On the cutting board, firmly hold the Primer Potion down with one hand, and with the other hand start sawing open the bottle. Make sure to take the wand out FIRST.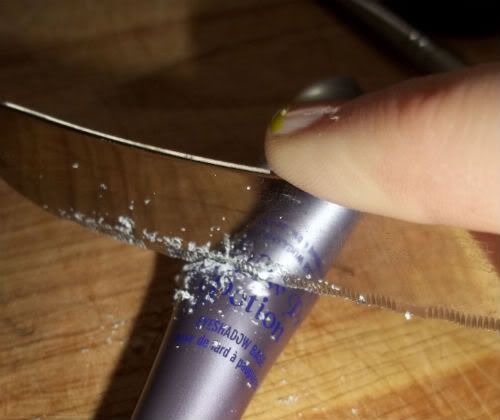 Step 2:
You don't need to saw through the entire thing, but when it's about 3/4 of the way through, you can stop sawing.
Step 3:
You should be able to stretch the bottle apart at this point for easier acess.
Step 4:
As you can see, there is a TON of unused Primer. Start scooping it out with the concealer brush into the container. ** I am using Bobbi Brown's concealer jar, but I would recommend something larger.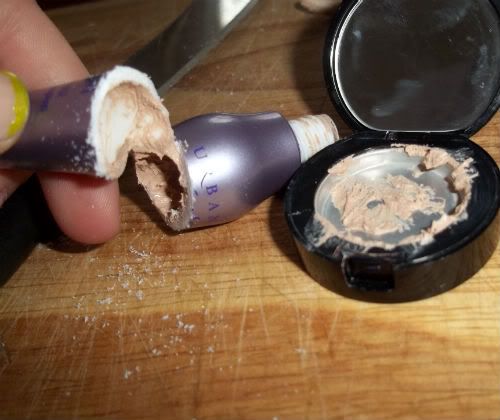 Step 5:
Once again, there is a TON of unused product, and I haven't even gotten it all out in the picture below.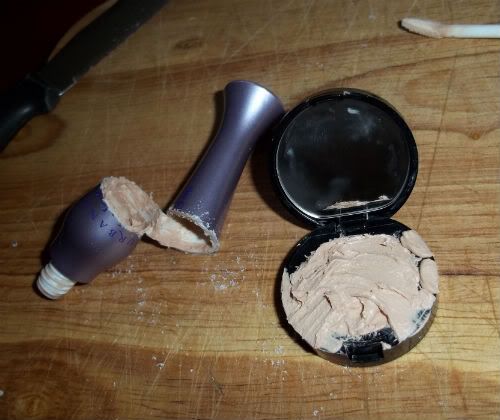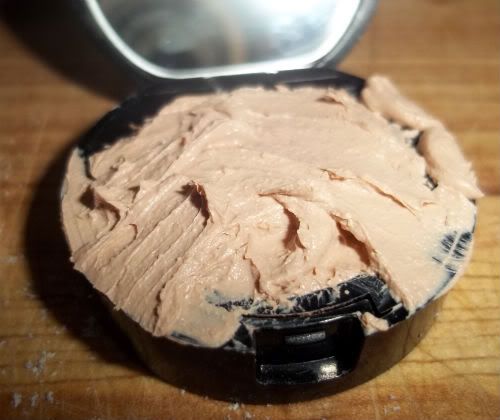 Step 6:
Since my jar was too small, I had to take out some of the product and put it back in the middle of the Primer Potion bottle. Make SURE to use something a decent size!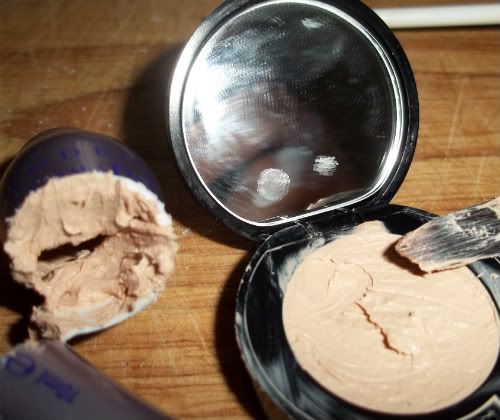 Step 7:
I wrapped up the rest of my Primer Potion in plastic wrap. When you go to use your primer, use whatevers left of the Primer Potion bottle first.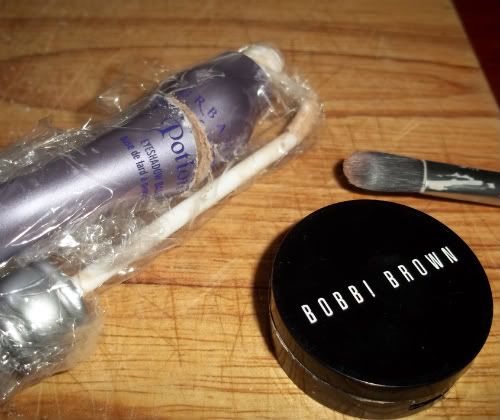 Good luck!